How can I get a certificate?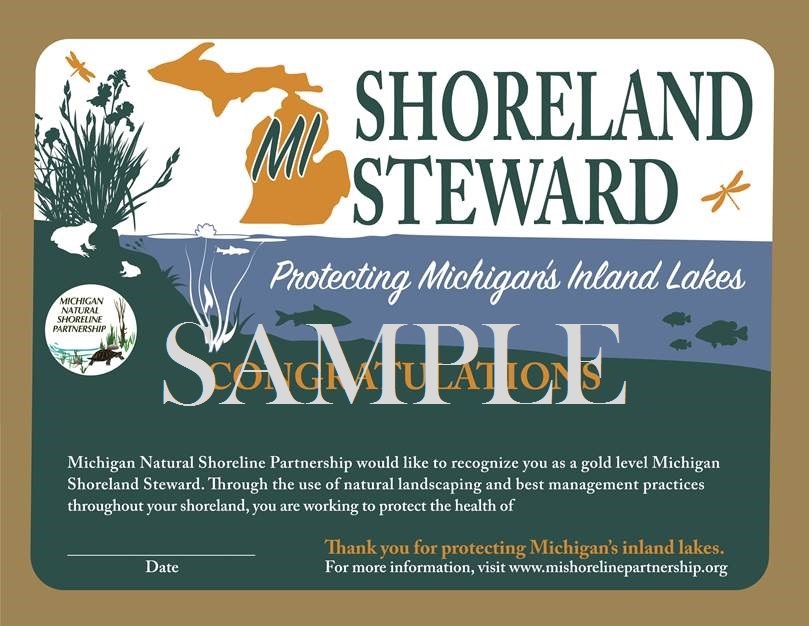 A certificate is awarded for registered participants of qualifying properties only. The certificate is automatically generated at the end of the survey for all three levels. The certificate will be personalized with your name, lake name and date. The border of the certificate will indicate the level your property has achieved. You can print it at any time.
How can I purchase a sign?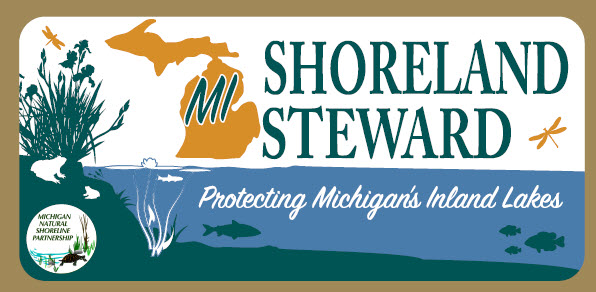 A sign can be purchased for those qualifying properties and interested property owners. These can be placed in your yard or other location of your choice. There are 3 sizes to choose from and each comes with pre-drilled holes.
Material: .080" aluminum panel

Decorated with a digital print with UV laminate.

Border Color: There are 3 different border colors: Gold, Silver and Bronze to correspond to your specific level.
The MNSP must work through its partners to make signs available for purchase. At this time there are two options available.
Option 1: This option provides signs with only the MNSP Logo. They are available for purchase through Michigan Lakes and Streams Association.

All prices include shipping and handling. Please allow 4-6 weeks for delivery.
Size: 12" x 6" with 2 holes drilled Cost: $20
Size: 16" x 8" with 4 holes drilled Cost: $28
Size: 24" x 12" with 4 holes drilled Cost: $38
Option 2: If your lake association has registered on the MI Shoreland Stewards they are provided the ability to customize the signs with the lake association logo. All costs associated with this option are the responsibility of each individual lake association. See Lake Associations to find out if your lake association has registered on the site and offers signs.
Sizes and Cost: Will vary depending on the lake association