MI Shoreland Stewards Program (MSSP)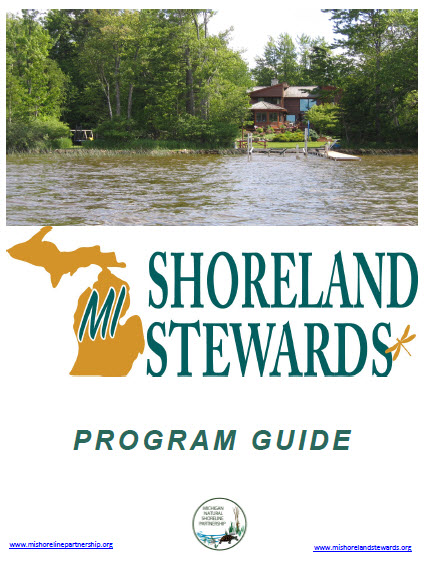 The biggest threat to Michigan's inland lakes is the loss of nearshore habitat. According to the National Lake Assessment results indicate that fifty percent (50%) of Michigan's inland lakes were rated as poor with another 20% rated as fair for lakeshore habitat. As compared to only 10% having problems with nutrients. It is clear that high impact development such as removing native plants on the land and in the water, excessive impervious surfaces (buildings, driveways etc) and seawalls are causing problems for inland lakes. Studies have shown that when habitat is lost both on the land and in the water this harms the birds, frogs, salamanders, turtles, insects, fish and other wildlife that depend on certain plants for their survival.
Why do Michigan Lakes need Natural Shorelines?

The Michigan Natural Shoreline Partnership (MNSP) wants to change this trend through promotion and implementation of lake friendly landscaping, erosion control methods and policies. These lake friendly practices help keep the lake clean, maintain or restore habitat for fish and wildlife and create a beautiful place to enjoy nature.
The MI Shoreland Stewards Program provides education and recognition. It is designed to:
Provide recognition for inland lake property owners for using best management practices to protect their lake.

Encourage inland lake property owners to use natural shoreland landscaping techniques and erosion control.

Provide educational resources to help manage a property for a healthy lake.