Mission
The Walloon Lake Association mission is to preserve, protect and defend the quality, safety and natural beauty of Walloon Lake and its watershed; to work with and exchange data with other environmental organizations and local and state governmental units whose interests are consistent with our goals; and to provide timely information pertaining to the preceding, including educational information to our members and the public.
About Us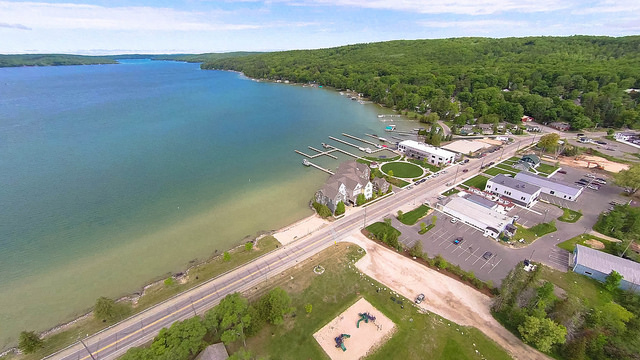 Walloon Lake
Just north of the 45th parallel, nestled in the rolling hills of northwest Michigan, is Walloon Lake. Walloon Lake is considered to be one of the most beautiful lakes in Michigan. One can find repeated references to Walloon Lake in the novels of Ernest Hemingway. The Lake is situated less than a mile from Lake Michigan and approximately 40 miles from the Straits of Mackinaw and the Upper Peninsula of Michigan. Walloon Lake is the 22nd largest lake in the state. Few, though, are as striking as Walloon Lake. Soil rich in calcium carbonate and clay, known as marl, casts the water a cerulean blue that would conjure the Caribbean were it not for the cedars, birches, and aspens that frame the nearly 30-mile shoreline. The sparsely populated watershed area is made up of forests, interspersed with meadows and rolling hills. Within easy distance are the resort towns of Charlevoix, Petoskey and Harbor Springs on the shores of Lake Michigan. The main industry in the area is year round tourism, with an emphasis on water related activities in the summer and snow related activities in the winter. The seasons of spring and fall bring hunting and fishing enthusiasts to the area. The natural beauty of the area, coupled with the attributes of a tightly knit community with excellent healthcare and school systems, offers a unique lifestyle opportunity.
According to the September 10, 1960, edition of the Petoskey Evening News, the Walloon Lake Association first came into being in 1910.

First officers were Harry S. Jordan, president; J. H. Smith, vice-president; Paul M. Taylor, secretary; and Julius Dick, treasurer. The other original trustees were John Baer, Alfred E. Hass, George G. McKercher, R. T. Merrill, Fred Shephard and Samuel D. Walden.
Records of the Association's activities during the next 50 years are skimpy, to say the least. As an item of interest, the first Association officers were principals in the early dam lawsuits. Perhaps that contributed to the founding of the Association.
The new (and current) Walloon Lake Association was incorporated on September 30, 1960, with Henry A. Beadell its first president, Kingsley Brown vice-president and Roy G. Michell secretary and treasurer.
To date, in 2017, there are 907 members of the Association.
For more information about the Walloon Lake Association and the Walloon Lake Trust and Conservancy please visit www.walloon.org.
Contact
Connor Dennis,
Director of Conservation ProgramsPhone:
2315356112,
Email:
connor@gmail.com